Takapuna Primary welcomes international students. We value the contribution students from many different nations bring to our school community. International students gain a great experience while studying in New Zealand with our modern, collaborative learning environments and an authentic New Zealand classroom experiences with many opportunities to engage with Te Ao Māori teaching and learning.
Takapuna Primary School has a Director of international students: Natasha Giles, who provides assistance and support in cultural aspects and deals with any challenges or questions that may arise while pupils are attending our school.
All of our international students are placed in a class of their year level, and are expected to participate as fully as possible in all areas of the curriculum, with consideration given to their level of English. Where required, pupils are withdrawn on a regular basis during the week, for intensive small group English tutoring, until they are able to work independently within the classroom. The ESOL teacher, Natasha Giles is also responsible for this and liaises closely with the classroom teacher to ensure that our students are settled, progressing with English and the school curriculum and to give support and assistance as required.
Please explore our website for in depth information of Takapuna Primary School's curriculum and programmes.
Director of International Students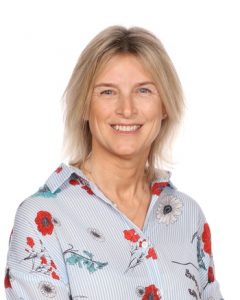 Natasha Giles
At Takapuna Primary School, English Language Learners and their families are valued parts of our school community. We celebrate the diversity of culture within our school and encourage all students to develop an understanding and respect of cultural practices. Takapuna Primary School ESOL children are encouraged to access, share and educate others about their first language and cultural identity.
Code of Practice
Refund Policy
2023 school dates and public holidays
School Dates 2023:
Term 1: 1 February* to 6 April *on 1 February there will 1:1 sessions available for teachers and parents.
Monday 6 February (Waitangi Day)
Term 2: 24 April to 30 June
Term 3: 17 July to 22 September
Term 4: 9 October to 15 December
Public holidays 2023:
Sunday, 1 January 2023 – New Year's Day
Monday, 2 January 2023 – Day after New Year's Day
Tuesday, 3 January 2023 – New Year's Day Observance
Monday, 30 January 2023 – Auckland Day/Nelson Day
Monday, 6 February 2023 – Waitangi Day
Friday, 7 April 2023 – Good Friday
Monday, 10 April 2023 – Easter Monday
Tuesday, 25 April 2023 – Anzac Day
Monday, 5 June 2023 -King's Birthday
Friday, 14 July 2023 – Matariki
Monday, 23 October 2023 – Labour Day
Monday, 25 December 2023 – Christmas Day
Tuesday, 26 December 2023 – Boxing Day